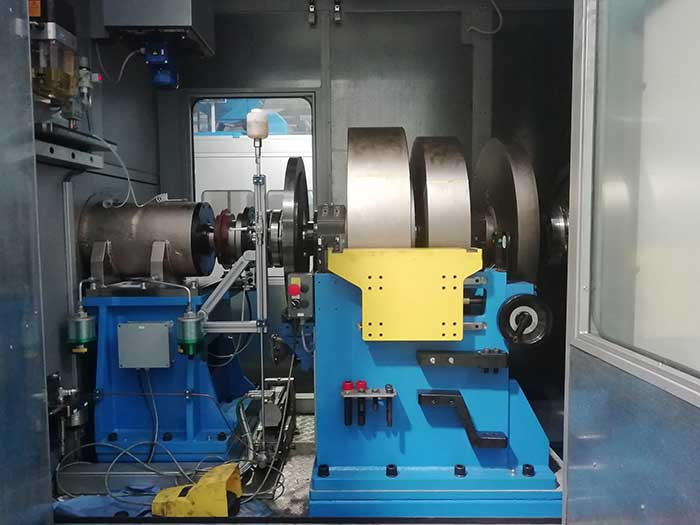 TC 225 model is the top-level brake inertia dynamometer bench. The project of TC 225 testing dyno has been developed in strong cooperation with R&D departments of world-leader brake producers.
TC 225 brake dynamometer is specifically designed to simulate the braking conditions and the stresses on the brake systems (brake pads, brake discs, brake calipers) of the most innovative vehicles in automotive industry, such as:
– High-Performance Cars and Supercars;
– Electric Vehicles and Hybrid Vehicles;
– Motorsport and Racing Sector.
TC 225 main features:
– AC Motor: 450 kW;
– Max. Braking Moment (Torquing Moment): 10.000 Nm;
– Max. Pressure: 200 bar;
– Max. Speed: 3.500 rpm;
– Drag Torque: 2.613 Nm;
– Static Friction with Main Motor: 2.251 Nm;
– Three Inertia Flywheels in Free Combination: 30-60-120 kgm2;
– Inertia Range (at 1 g): 5-320 kgm2;
– Inertia Simulation;
– Modulated Airflow: max. 4.000 m3/h;
– Climatic System: -40° C/+50° C;
– Hand Brake (Parking Brake): max. 5.000 N;
– Sprinkling System with Water, Saline Solution, Snow;
– Static Friction: max. 6.000 Nm, 20 rpm;
– NVH (Noise Vibration Harshness) system;
– EPB (Electric Parking Brake) system;
– Electric Wheels;
– WLTP (Worldwide Harmonized Light Vehicles);
– DTV (Disk Thickness Variation): 2-6 channels;
– Absorption Tests.
TC 225 test bench can simulate the characteristics of the brake stops of high-performance electric cars, such as high speed value, huge size and rapid deceleration times.
TC 225 brake dynamometer is more and more requested by brake manufacturers and auto-parts industries worldwide to meet the continuously enhancing R&D standards and to anticipate the technological trends of the most innovative companies in automotive sector.